Did you know that about 1 in every 5 women suffers from polycystic ovarian syndrome (PCOS) across the world? While the exact cause of the prevalence of PCOS is still unknown, it is believed to involve a combination of genetics and environmental factors. These factors may include hormonal imbalance, insulin resistance or obesity, all of which causes a higher risk of developing PCOS. It is pertinent to state that from reproduction to hormonal regulation, PCOS tends to affect women's bodies in a lot of ways.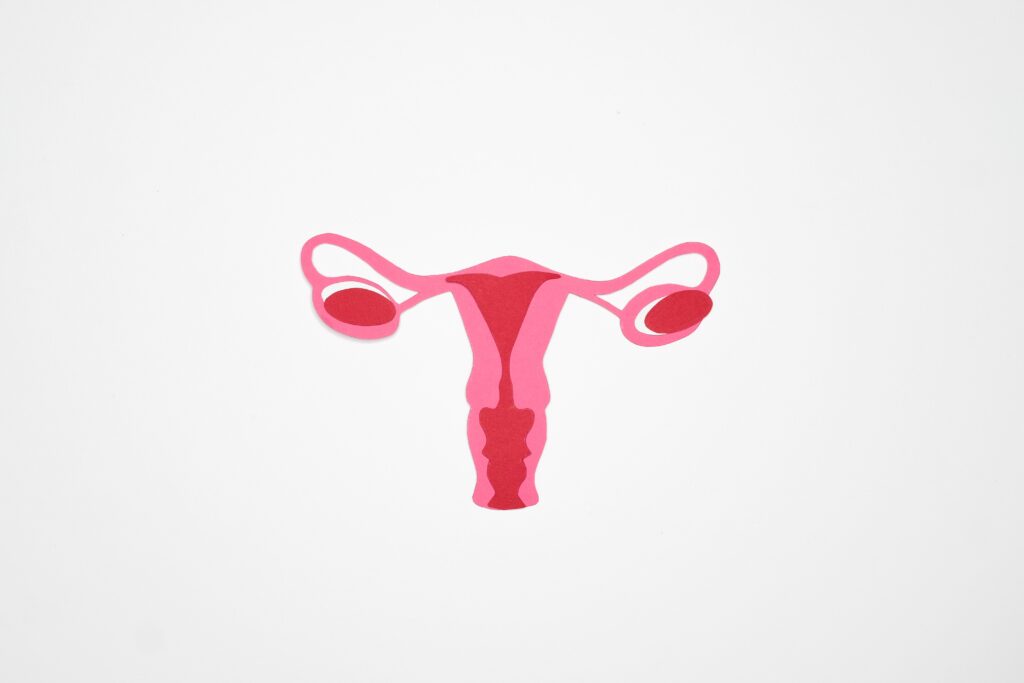 Given its high prevalence and complications, we must understand as much as necessary about the condition. Let's delve right in.
What is Polycystic Ovarian Syndrome?
PCOS is a hormonal disorder that affects females causing their ovaries to function abnormally. From its name, there is a structural abnormality in the ovaries as it has numerous cysts.
It is the most common cause of ovulatory dysfunction or irregular periods in young females. In fact, 5-10% of young girls in the world suffer from PCOS. This condition is so common that it is found in 3 out of every 10 patients with infertility.
What are the causes of PCOS?
The exact cause of this gynaecological condition is unknown. However, it has been attributed to the following:
Genetics – It commonly runs in the family
Obesity
Sedentary lifestyle
Poor sleep habit
Failure to exercise
Emotional or mental stress
Exposure to pollutants and toxins
What are the symptoms of PCOS?
Irregular menstrual cycle
Too much hair on the face, chin, or other body parts where men usually have hair
Acne on the face, chest, or upper back
Thinning hair or hair loss on the scalp (male pattern baldness)
Weight gain or difficulty losing weight
Darkening of the skin, particularly along the neck creases, groin, and underneath the breasts
Skin tags – Small flaps of excess skin in the armpits or neck area
How is PCOS diagnosed?
To diagnose PCOS, medical experts use the Rotterdam criteria. The 3 components of the Rotterdam criteria include:
A history of irregular periods, abnormal periods, or delayed cycles.
Signs of hyperandrogenism – A condition where there is abnormally high level of testosterone in the blood. This may manifest as acne or hirsuitism (male hair pattern).
Polycystic appearance of the ovaries on ultrasound scan.
Doctors diagnose PCOS if at least 2 of these 3 criteria are met.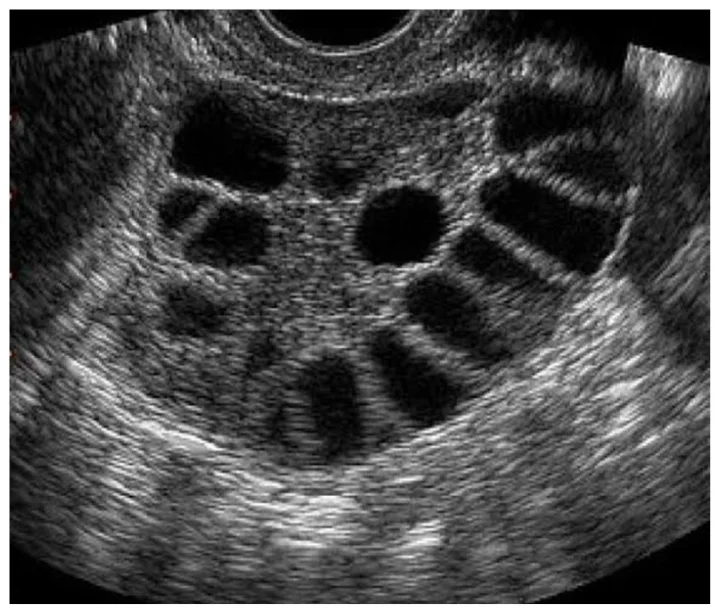 How is PCOS treated?
The treatment of PCOS begins with lifestyle modifications. They include:
Reduction in body weight – a 5-10% reduction in body weight impacts and improves fertility by almost 25%.
Healthy diet – Medical experts encourage diet rich in fiber, protein but low in carbohydrate. This diet should include lots of whole grains, green leafy vegetables, and omega-3 fatty acid.
Physical exercise
Stress management – This could be by regular breathing exercises, yoga and meditation.
Medications are also used for treating the condition.
What are the health implications of untreated PCOS?
PCOS is more than a reproductive health problem that can cause abnormal menstrual cycle, infertility, and even endometrial cancer. It can also cause serious metabolic conditions. Some of them include:
Diabetes mellitus
Stroke
Obstructive sleep apnea, especially in the overweight or obese people
A word from Healthfacts to you
PCOS is a gynaecological condition that can be effectively managed. If you notice any of the above symptoms or have been struggling with infertility, see your gynaecologist today.
Till next time, stay informed and stay healthy!