Breastfeeding is recommended for at least 6 months exclusively by multiple organizations including the World Health Organization, the American Academy of Paediatrics, and the American College of Obstetricians and Gynaecologists. Exclusive breastfeeding means no supplementary foods or fluids including water or juice. After six months, breastfeeding should continue for a year or more with the addition of water, fruits, vegetables, grains, and other food types.
It is no news that breastmilk is the perfect food for your baby. However, many mothers get conflicting advice and often wonder – "How do I know I know I am making enough milk", "How can I breastfeed in public?", "Should I supplement with formula?", "Is breastfeed really better than formula?". These questions and many more puzzle the minds of new mothers and even mothers who have had one or more babies in the past. However, know this – Breastmilk has everything your baby needs.
Benefits of Breastfeeding to Babies
1. Excellent nutritional benefits
As humans, the perfect food for us as newborns is human milk. Breastmilk is balanced with the required amount of protein, fat, carbohydrates, vitamins, antioxidants, and minerals. This combination provides your baby with everything they need to grow and thrive. Your breastmilk changes as your baby's needs changes. For instance, in the first three months, breastmilk has less water and more fat. After three months, it has more water and less fat. Also importantly, breastmilk is always sterile and has the right temperature.
Babies who are breastfed have less malnutrition and there is lower infant mortality with breastfeeding. Babies don't need additional water when breastfeeding because breastmilk has the required amount. However, it is recommended to supplement your baby with vitamin D drops while breastfeeding. The appropriate dosage should be obtained from your paediatrician.
2. Reduced colds and infections
Breastmilk contains many antibodies that protect the baby from illnesses. It contains immunoglobulin A, an antibody that coats your baby's intestinal tract and protects from infections seeping through into the bloodstream. The protection given by breastmilk reduces the risk of many viral and bacterial infections such as otitis media, urinary tract infections, respiratory tract infections, and meningitis. Overall, this results in less hospitalization and less visits to the paediatrician. Additionally, if you as a breastfeeding mother gets ill, you will make antibodies to that illness and these antibodies gets passed to your baby through breastmilk.
3. Fewer tummy troubles
Breastfed babies are often calmer and more settled. This is because breastmilk is better on the stomach due to being the natural food for babies. Babies are also able to digest the milk with ease. This reduces the incidence of diarrhoea, vomiting, constipation, gastroesophageal reflux disease (GERD), gastroenteritis, thrush, and diaper rash.
Breastmilk also helps to protect premature babies from a life-threatening condition called necrotizing enterocolitis (NEC). NEC is an infection of the intestinal lining that leads to severe inflammation and ultimately causes parts of the intestine to die. This requires babies to undergo surgery to correct this. Breastfeeding reduces the rate of NEC contraction by up to 60%. Breastmilk is considered a medical treatment for premature babies rather than just nutritional foods. Also, premature babies that are breastfed tend to be discharged home faster.
In addition to reducing tummy troubles, breastfeeding protects against long-term stomach diseases including lactose intolerance and child inflammatory bowel disease.
4. Improved dental health
Breastfeeding reduces the risk of dental issues as well. This is partly due to the mechanics of breastfeeding. Babies are fed in positions that exercises different muscles of the mouth. Breastfeeding also promotes proper development of the teeth. Additionally, breastfed babies use less bottles and bottles have been associated with cavities.
Benefits of Breastfeeding to Mothers
The benefits of breastfeeding are not limited to the baby. They also extend to the breastfeeding mother. Let's discuss some of them.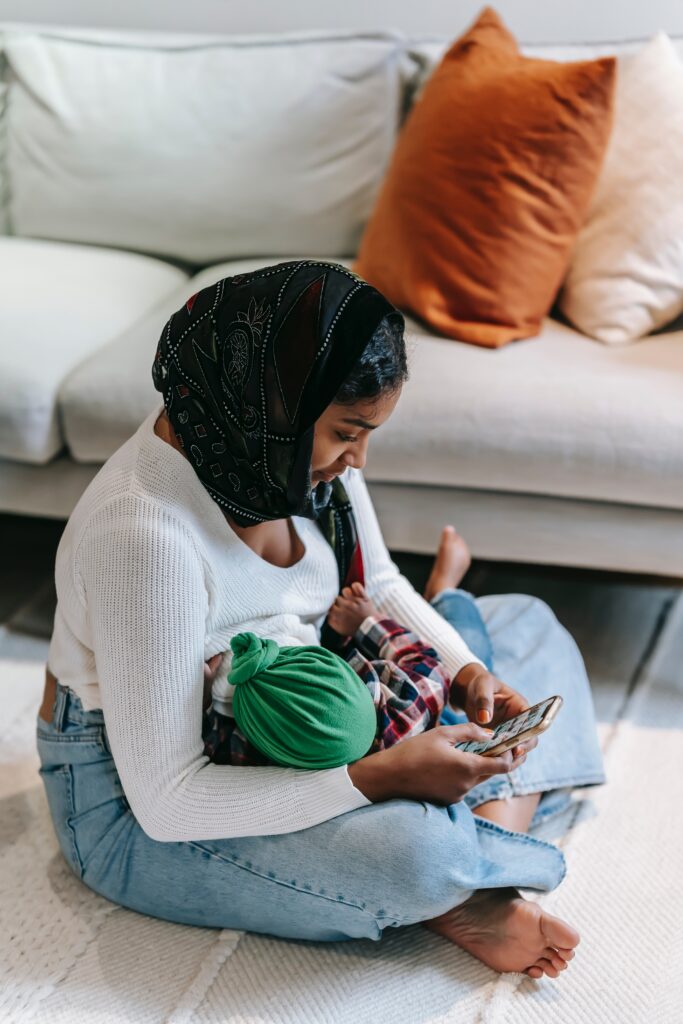 1. Reduced haemorrhage
Breastfeeding helps the uterus contract after delivery. This is due to the release of oxytocin following nipple stimulation. Oxytocin helps to contract the uterus (womb) to pre-pregnancy size and this in turn reduces the mother's bleeding.
2. Improved mental health
Oxytocin is also known as the love hormone and it supports the mother-baby bond. This can reduce the risk of developing a maternal mood disorder like postpartum depression. This is partly due to the hormones that relax and calm mothers. Breastfeeding also improves maternal confidence and self-esteem.
3. Improved weight loss
Breastfeeding helps mothers lose weight after delivery. This is because breastfeeding burns an average of 300 to 500 calories per day. It is however extremely important for mothers to eat a proper diet and exercise.
4. Has long-term health benefits
Breastfeeding reduces the risk of developing many diseases in the long term including breast and ovarian cancer, osteoporosis, and metabolic syndrome which can lead to cardiovascular problems. For women who breastfeed 1 to 2 years over their lifetime, this can mean with one child or many children, studies have shown that they have 10-50% reduction in high blood pressure, arthritis, high cholesterol, type 2 diabetes, and heart disease.
5. Serves as birth control and contraceptive
Lactation can also be used as a form of birth control as long as you are breastfeeding exclusively. This is because you stop ovulating and your period stops. Periods usually return 6 to 8 months after delivery. It should be noted that this method is not 100% effective. Hence, other backup methods should be used if pregnancy is not desired.
6. Saves time and money
By breastfeeding, money is not spent on formula and feeding bottles. Less time is also spent mixing formula and warming, cleaning and sterilizing bottles. Money is also saved on medication due to less infant illness.
A word from HealthFacts to you
Breastfeeding has many advantages for both the baby and mother. Knowing the benefits of breastfeeding and why you want to breastfeed can assist in your success.
Till next time, stay informed and stay healthy!