Anthrax in Nigeria? Have you ever heard of anthrax?
Anthrax is a bacterial infection that primarily infects livestock (like cattle, goats) and can be transmitted to humans. Such animal diseases that can spread to humans are called zoonotic diseases. Without early identification, treatment and prevention, anthrax can easily become a fatal epidemic causing the loss of both animal and human lives, with major economic impact.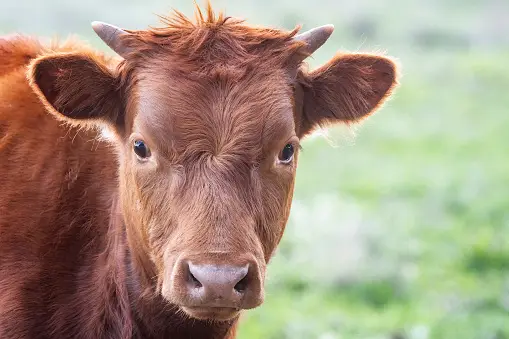 Since June 2023 when new cases of anthrax were discovered in neighbouring countries like Ghana, there have been frequent talks about the disease in Nigeria. Anthrax is highly transmissible and states like Sokoto, Kebbi, Niger, Kwara, Oyo, Ogun, and Lagos, which share borders with high-risk countries like Ghana, Togo and Burkina Faso, could be vulnerable to the infection. The Federal government has raised concerns of such spread ,and as anticipated, cases have now been discovered in Nigeria.
In mid-July 2023, the Nigeria Centre for Disease Control and Prevention (NCDC) reported one case of Anthrax in Niger state. Just a few weeks later, the Lagos State government also confirmed the disease in six animals. Unfortunately, many Nigerians are unaware of these events and their implications.
Anthrax is a big deal
Anthrax poses a real risk to us. When spread to humans, it can cause:
Cutaneous/Skin anthrax: Typically starts as a group of small, itchy blisters on the hands, arms, neck or face; which then progress into painless sores. The sores usually have a black centre.
Gastrointestinal anthrax: Causes symptoms similar to food poisoning- nausea, vomiting, diarrhoea (may be bloody), fever, malaise, muscle pains, weakness, abdominal pain or bloating. The symptoms may be so severe that it may lead to sepsis, shock and death.
Inhalational anthrax: This is an infection of the respiratory system which often leads to difficulty breathing and death. It is usually the most deadly form of the disease.
How is anthrax spread?
Cutaneous anthrax is transmitted through bodily contact with an infected animal, especially if there is a break in the skin e.g. cuts or open wounds.
You can contract the gastrointestinal type when you consume undercooked infected meat. The respiratory disease can be gotten by simply inhaling the spores of the anthrax bacteria when handling living or dead anthrax-infected animals.
Who is at risk of anthrax?
Anyone who consumes meat (especially cattle and goat), animal skin (ponmo), or other animal products.
Handlers of animal hides and skin e.g. leather producers.
Cattle rearers or herdsmen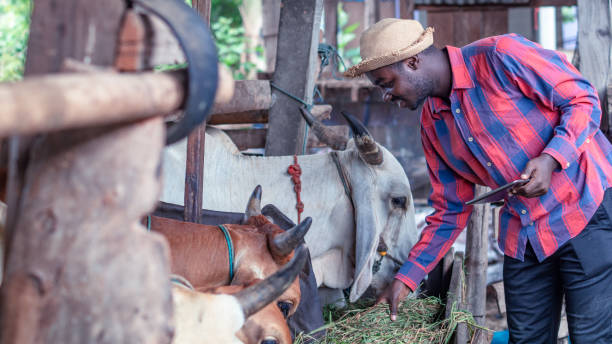 Animal agriculturists
Butchers/abattoir workers
Meat sellers
Veterinarians
Medical laboratory and health workers
People who consume or handle sick animals or animals that die suddenly.
How to spot an infected animal
Laboratory diagnosis is the most precise way to confirm anthrax in animals (and humans). However, seeing these signs in your livestock should raise your suspicion of the disease:
Weakness or change in behaviour
Bleeding from bodily orifices like the nose, mouth, ears, and anus.
Bleeding that does not clot
Bloody stool
Rapidly progressing sickness
Bloated/Swollen body
Sudden death of livestock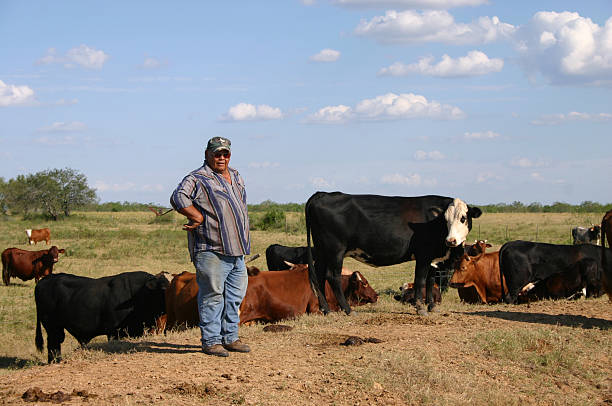 If you suspect anthrax in your livestock, immediately do these:
Notify your local agricultural association or state ministry of health.
Quarantine infected animals
Protect yourself by avoiding unnecessary contact with diseased animals; wear a facemask; use hand gloves; cover up any open wounds.
AVOID handling or moving your dead livestock. Unprofessional handling may lead to the inhalation of the bacterial spores.
How is anthrax treated?
When detected early, anthrax can be treated with antibiotics.
Prevention of anthrax
The disease can be prevented by practising these simple measures:
Vaccination is the best prevention. Currently, free anthrax vaccination of livestock is ongoing in many states in Nigeria. Kindly contact your local Ministry of Health representative.
Maintaining a sanitary environment for farm animals
Make sure to properly cook your meat/ponmo before eating.
Avoid consuming the meat of animals that died suddenly.
Be vigilant- look out for symptoms of anthrax in your livestock.
Kindly share this post for others to learn.
Suggested: Have you ever heard of  Shingles?