Did you know that out of every 10 Nigerian, 3 have cardiovascular disease? The statistics are pretty alarming. Can anything be done to prevent cardiovascular diseases or we just have to sit down and hope? To find out, the HealthfactsNG team set out to discuss with Dr. Akinsanya Olusegun-Joseph, a Consultant Cardiologist who works with the Lagos University Teaching Hospital (LUTH), Idi-Araba, Lagos, Nigeria. He has been practicing medicine for about 19 years and has been a Consultant Cardiologist for over 7 years.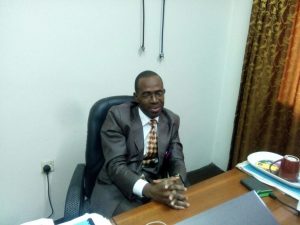 How would you define cardiovascular diseases in lay man's terms?
It's a set of diseases that basically affect the heart and blood vessels. Usually, it extends beyond the heart affecting some basic organs of the body which we refer to as vital organs. And so, we have cardiovascular diseases involving the brain, kidneys and of course the heart and blood vessels.
In that case, what is the most prevalent cardiovascular disease among Nigerians?
Well from various studies, the commonest cardiovascular disease in Nigeria is Stroke. It's the commonest cause of cardiovascular admission in various hospitals or health centres followed by heart failure but the commonest risk factor is hypertension. Hypertension on its own is not a cardiovascular disease; we classify it as a risk factor. It affects the major organs of the body and can affect more than one organ at the same time.  Most stroke patients, for example, have hypertensive heart disease.
Is there any significant difference between the incident rate of cardiovascular diseases in males and females especially in Nigeria?
More males are affected compared to females and it's not only in Nigeria; it's a global thing. This is because women secrete a hormone called oestrogen which affords them a high protection from cardiovascular diseases till menopause. Another reason for this higher male incidence is difference in lifestyle. For example, more males tend to smoke than females, and cigarette smoking is a major risk factor.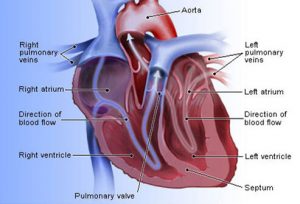 What are the risk factors that make Nigerians prone to having these cardiovascular diseases and which one of them is the commonest?
Well, the commonest is hypertension and it's almost becoming an epidemic in Nigeria. The risk factors for hypertension also come in as risk factors for cardiovascular diseases. Other risk factors include:
Excess salt consumption: An individual that is in the habit of consuming excess salt has a high risk of being hypertensive compared to someone who does not take much salt. However, if we exclude hypertension, salt intake on its own is a risk factor for cardiovascular disease. Studies have shown that it is an independent risk factor for heart disease, stroke etc.
Diabetes mellitus is a major risk factor. Also, increased consumption of high cholesterol ladden food. Examples of these would include fried food, processed/preserved meals, fast food, red meat (the skins (shaki), intestines (inu eran, roundabout), isiewu, brokoto, etc.)
Family history of hypertension, diabetes mellitus, stroke, etc.
Obesity
Sedentary lifestyle: The level of physical activity for a lot of people has drastically reduced. For example, a bank executive director gets to the office and sits from morning till closing hours with little or no physical activity. If he/she needs to move from one floor to another, he/she would prefer to use the elevator instead of the stairs. This sort of sedentary lifestyle creates a significant risk for cardiovascular diseases.
Smoking: is a risk factor for hypertension, heart attack, stroke etc.

Age of the individual: As one grows older, the chances of having cardiovascular disease generally increases.
Black race: By the virtue of our race as Negroes, we are at greater risk for cardiovascular diseases compared to Caucasians, Hispanics, etc.
Anxiety disorders: increases sympathetic drive. Anxiety is a risk factor for hypertension, heart attack etc.

Type A personalities: people who are aggressive goal getters, have a short temper and are unable to control their emotions, etc.
Type D personalities: people who are apathetic, lethargic, depressed, etc.
Sadly, there are newer risk factors and it's more worrisome because we have not finished dealing with the traditional risk factors. A classic example of these new risk factors is the Human immunodeficiency virus (HIV). A person living with HIV has a higher risk of developing cardiovascular disease. Furthermore, the drugs used to treat HIV also pose a great risk for cardiovascular disease in people living with HIV/AIDS.
Low birth weight (LBW) is another new risk factor. This means that an unborn child can be at risk even before coming into the world. A baby born with a low birth weight (that is birth weight less than 2.5 kg) is at risk of developing cardiovascular disease; and the lower the birth weight, the higher the risk. In other words, the smaller the baby, the more he/she is at risk of having cardiovascular disease. LBW predisposes the baby to endothelial dysfunction, with increased risk of developing coronary artery disease, stroke, chronic kidney disease later in life.
To bring this home, environmental pollution is also a newer risk factor. Noise and air pollution in our society need to be seriously addressed. These days you can have about 3 or more religious houses on one street holding their meetings at the same time and making a lot of noise. The inhabitants of such areas have a high risk of coming down with hypertension, heart attack and stroke because of constant exposure to noise.
Of course, we also have our power generators and rickety vehicles that ply our roads. The fumes released by the generators and vehicles cause air pollution which is also a risk factor for cardiovascular diseases.
What are the signs and symptoms of some of these cardiovascular diseases?
We have a variety of symptoms which include:
Breathlessness on exertion: An example is when someone walks for a short distance and after a little while the person starts getting breathless.
Chest pain on exertion: It is more relevant to those that have angina pain. When a patient exerts him/herself and feels pain in the middle of the chest or the left side of the chest and each time the pain comes it is usually as a result of activity, and relieved by rest. Some others experience such pain at the height of emotional outburst.
Awareness of heartbeat/palpitation: It's a non-specific symptom e.g. when someone is anxious or excited, but it can occur in heart related diseases.
Difficulty in breathing while lying down flat
Easy fatigability
Early satiety (easy fullness after taking small quantity of food)
Leg swelling
Cough: It could be dry cough at the beginning but as it progresses the patient can start having some whitish (foamy) sputum when they cough.
Fainting spells
Additional heart sounds while listening to the heart with a stethoscope
Facial swelling
Increased urinary frequency
For stroke, there is usually transient (Transient Ischemic attack) or complete loss of function of one side of the body, e.g. the right hand or the left hand and legs. There can also be transient loss of vision.
Are there diagnostic evaluation that can be done to know if someone could end up having some of these diseases or diagnostic tests to easily detect the disease in its earliest stage?
Well, that is why we say prevention is always better and cheaper than cure. Some of the things we advocate are
Regular health checks at least once in a year. We also advocate that people should explore all possible windows of opportunity for a health screening. For example, pre-employment screening, pre-admission screening, etc.
Always request to have your blood pressure checked when you go to the hospital.
Know your numbers. Check your weight, height, BMI, blood cholesterol level and blood sugar level regularly.
Health education
What are the preventive measures and lifestyle changes that the average Nigerian can adopt to prevent him/herself from having some of these cardiovascular diseases?
We need to cut down on our salt and fried foods intake.
For children and adults, reduce the sachets of spices/sauce used to prepare their noodles to the barest minimum.
Be more physically active. Build simple and regular exercises into your routine day-to-day activities e.g. walking up and down the staircase, skipping, running on the spot etc. WHO advocates that walking 10,000 steps in a day will help you to keep fit and attain a proper health status.
Wow! It's been an exceptional and enlightening time with you, sir. Do you have any final words for our readers?
I have also had a great time sharing with you. On a final note, I would like to say that good and sound health is achievable; we only need to work towards it. Prevention of illness is far better than cure. 80% of the causes of cardiovascular diseases are preventable. This means you don't need to have a cardiovascular disease if you know what to do and do it!
Let us know what you have learnt from this interview in the comment section below. You can also ask follow-up questions here.