Cucumbers are the fourth most cultivated vegetable in the world and known to be one of the best foods for your body's overall health, often referred to as super foods. Few foods are as cool as a cucumber. These low-calorie veggies contain many nutritional benefits, including hydrating properties and valuable nutrients.
While most people think of cucumbers as vegetables, they are actually a fruit. They contain seeds and grow from the ovaries of flowering plants. Cucumbers are scientifically known as Cucumis sativus and belong to the same botanical family as melons (including watermelon and cantaloupe) and squashes. Commercial production of cucumbers is usually divided into two types. "Slicing cucumbers" are produced for fresh consumption while "pickling cucumbers" are produced for eventual processing into pickles.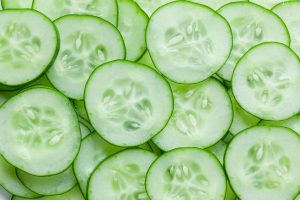 Nutritional profile
Cucumbers are good sources of phytonutrients (plant chemicals that have protective or disease preventive properties) such flavonoids, lignans and triterpenes, which have antioxidant, anti-inflammatory and anti-cancer benefits. The peel and seeds are the most nutrient-dense parts of the cucumber. They contain fibre and beta-carotene, a form of vitamin A that is good for eyes; they are naturally low in calories, carbohydrates, sodium, fat, and cholesterol.
Health benefits of Cucumber
Cucumbers have not received as much press as other vegetables in terms of health benefits, but this widely cultivated food provides us with a unique combination of nutrients.
Skin and hair care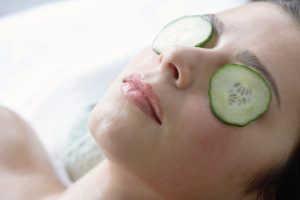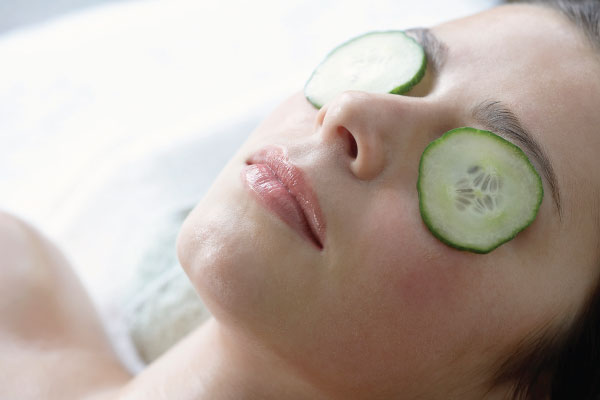 Cucumbers have a cooling and soothing effect that decreases swelling, irritation and inflammation when used topically. Cucumber slices can be placed on the eyes can decrease morning puffiness or alleviate and treat sunburn when placed on the affected areas. The silicon and sulfur in this awesome fruit help to stimulate hair growth.
Hydration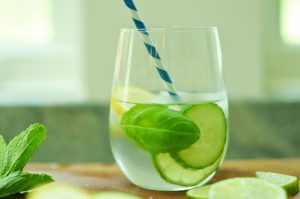 Cucumbers are 95 percent water. This makes them a great source of hydration, especially during the summer. A cup of cucumber slices is "nearly as thirst-quenching as a glass of water keeping the body hydrated while helping the body eliminate toxins. Staying hydrated will help your skin stay supple and smooth, and adding in cucumbers to your water intake means you're getting extra nutrients that help even more.
Fight Cancers
Cucumbers are known to contain lariciresinol, pinoresinol, and secoisolariciresinol. These three lignans have a strong history of research in connection with the reduced risk of several cancer types, including breast cancer, ovarian cancer, uterine cancer and prostate cancer.
Relieves Bad Breath
The phytochemicals present in cucumber kills the bacteria responsible for bad breath in your mouth.
Cucumber is an excellent source of silica, which is known to help promote joint health by strengthening the connective tissues. They are also rich in Vitamin A, B1, B6, C & D, Folate, Calcium, Magnesium and Potassium.
Heart health
Eating a variety of fruits and vegetables of all kinds is associated with a reduced risk for many health conditions, such as heart disease, diabetes, stroke, and obesity. The potassium content present in this awesome green fruit may be especially helpful in this regard.