Looking forward to enjoying healthy Nigerian meals this Christmas?
It's that time of the year when everyone is usually excited and can't wait to stuff in all the goodies available into their mouth.
Although, as much as we enjoy feasting on these yummies and goodies, we also have our health to worry about.
Fortunately, these healthy Nigerian meals will give you the yummy Christmas treat you desire while creating a balance between your healthy lifestyle and a yummy-filled Christmas.
1. Gizdodo (Gizzard and plantain)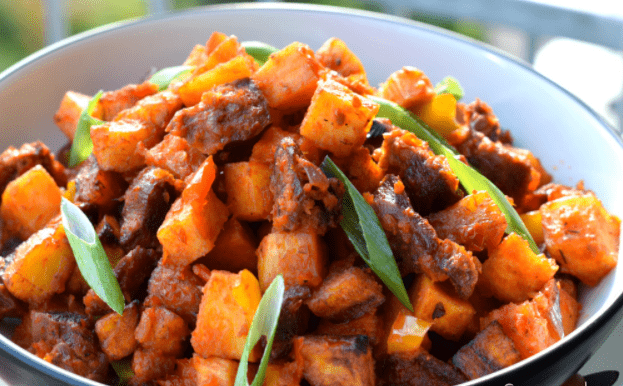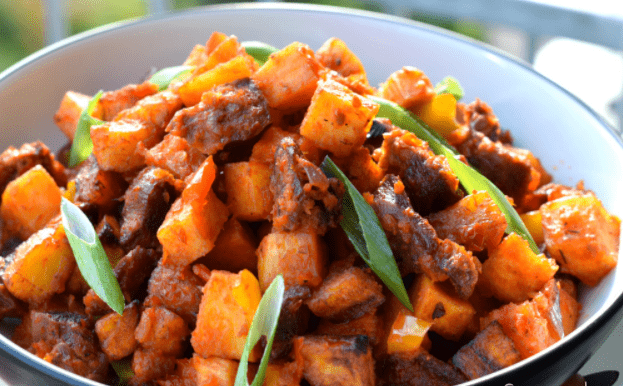 Gizdodo (Gizzard and plantain) is a delicious Nigerian recipe that combines gizzard and plantain.
Although, gizdodo is a stir-fry recipe of gizzard and plantain, but can be baked in place of frying for a healthier option.
Gizdodo contains vitamin B-12 which is essential for brain function and formation of red blood cells and DNA. It also contains niacin which aids the improvement of blood circulation in the body and It contains about 88percent of protein which our body uses for the formation of new cells and as a source of energy.
2. Nigerian salad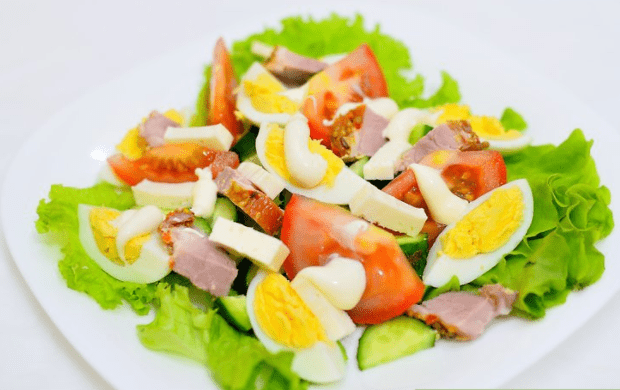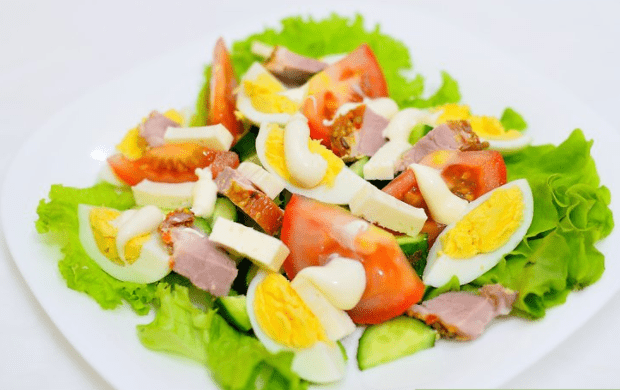 No doubt of the list of healthy meals in Nigeria, salad tops the list.
Taking a plate of vegetable salad every now and then will detoxify your body, improve your digestive capability and make you feel lighter, healthy and fit.
"Eating a salad a day is a convenient way to easily improve your nutritional status," said Professor Dr. Lenore Arab, professor of epidemiology at UCLA School of Public Health and lead researcher of the study, titled "Salad and Raw Vegetable Consumption and Nutritional Status in the Adult US Population"
3. Peppered snail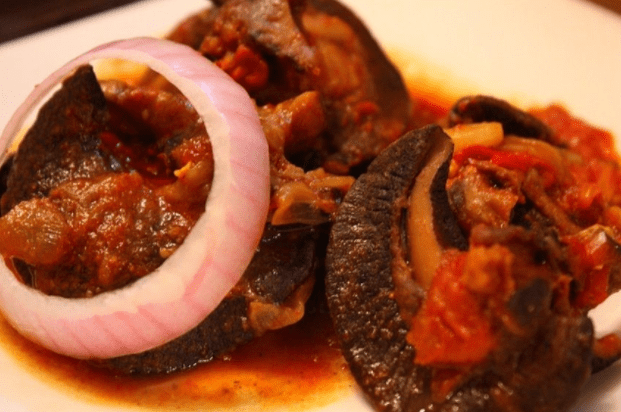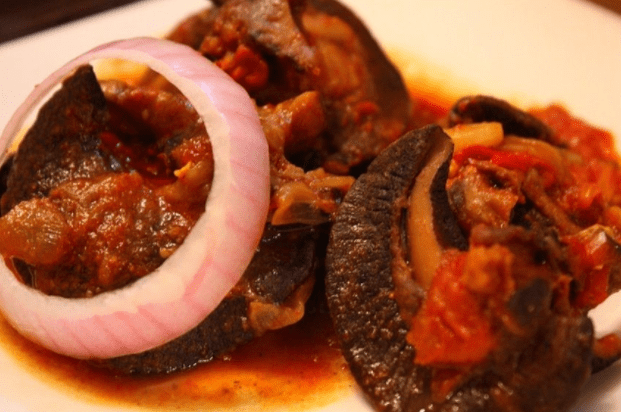 A peppered snail is simply snail fried and wrapped with well seasoned peppered sauce.
Snail contains Omega-3 fatty acids which can help prevent heart disease because omega 3 can make arterial organ becomes more elastic which in turn reduces the risk of high blood pressure.
Snails also provide a low-calorie source of protein which is essential for building and repairing muscle and is also better at filling you up than carbs and fat.
ALSO READ: Diet Vs Exercise: Which Works Best For Fitness?
4. Catfish pepper soup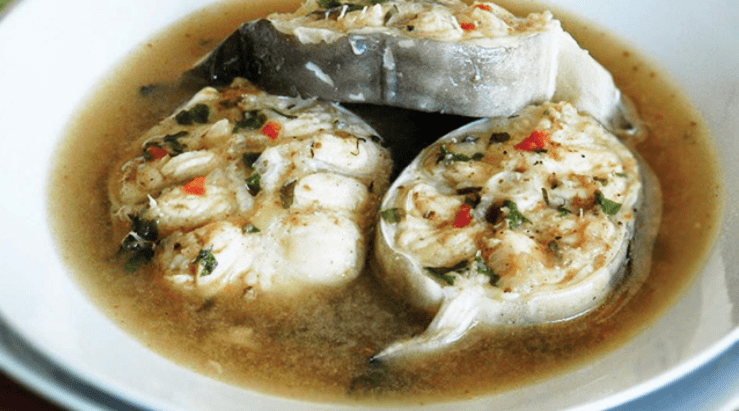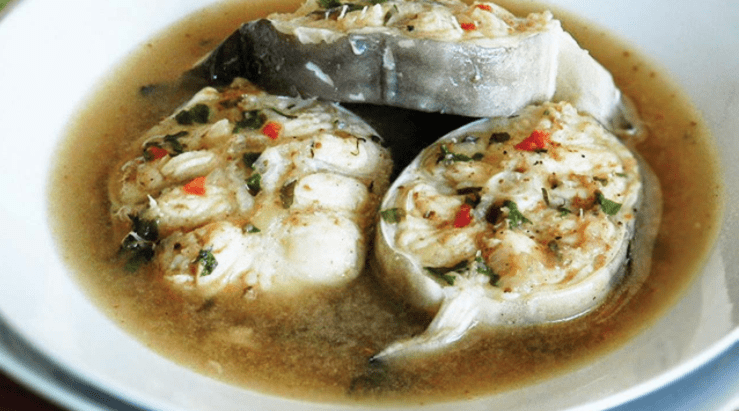 Consuming catfish put our goal of snacking and consuming low calorie healthy Nigerian meals this Christmas in check.
Asides from the sweet of catfish, it is a lean fish with about 89 calories per serving, containing more than 100% of your daily vitamin B12 needs. It also is an excellent source potassium which is vital for maintaining appropriate electrolyte levels and it contributes to nerve impulse transmission, muscle contraction and healthy heart function.
5. Grilled chicken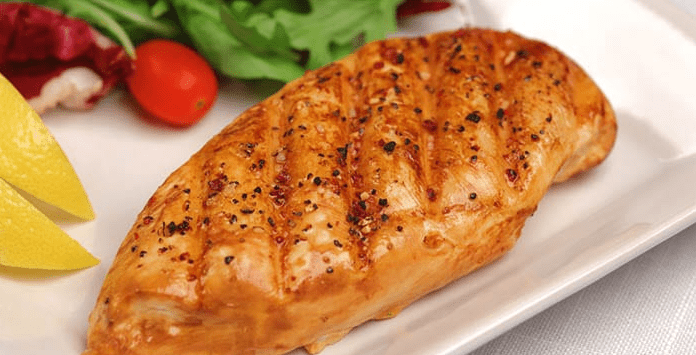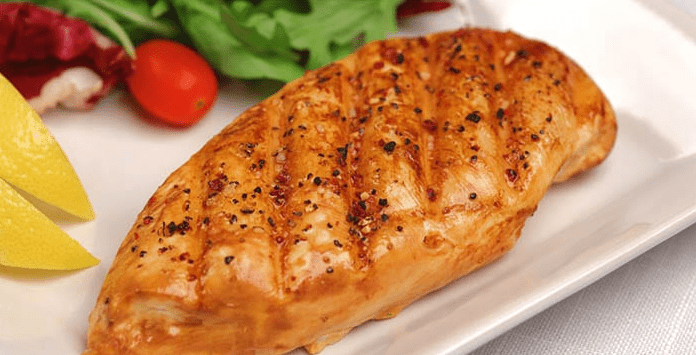 Chicken is a good supply of protein content, and essential vitamins and minerals, good for controlling cholesterol and blood pressure and reducing the risk of cancer.
Chicken, being rich in vitamin B6, plays an important role in preventing a heart attack and is a good source of niacin that helps lower cholesterol, a risk factor for heart disease development.
6. Asun (Goat meat)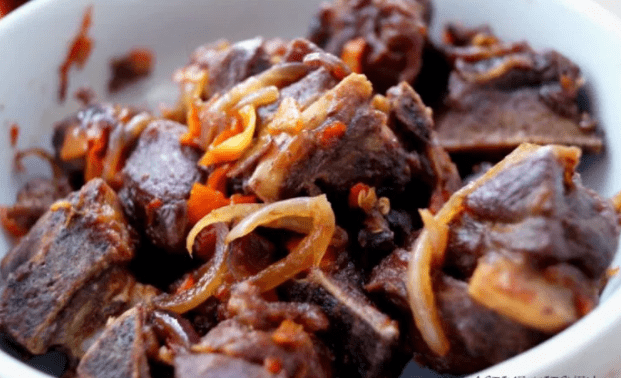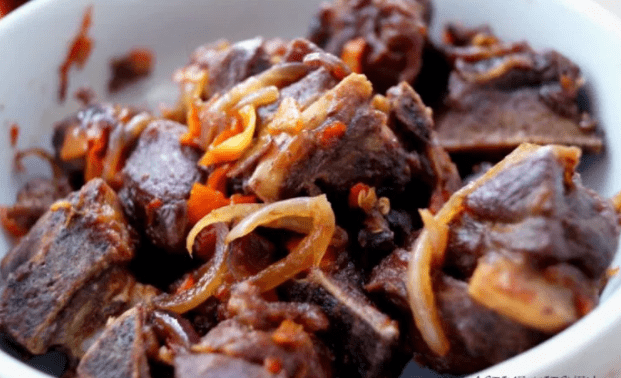 Asun is simply grilled/roasted/barbequed/smoked and seasoned goat meat, one of our favourite peppered small chops in Nigeria.
Goat meat, unlike beef, is a healthy source of protein with fewer calories, total fat, saturated fat and cholesterol contents. It is rich in iron, selenium, and chlorine which is beneficial to prevent cancer.
7. Shawarma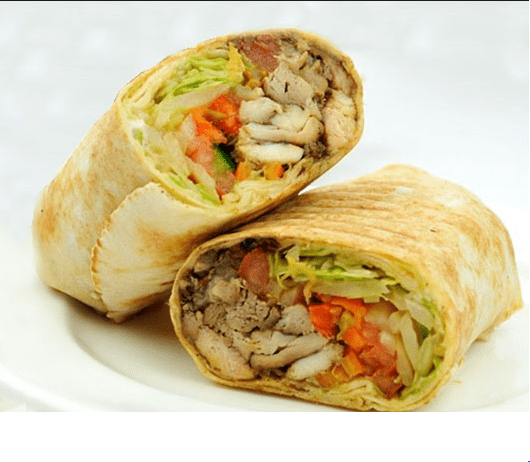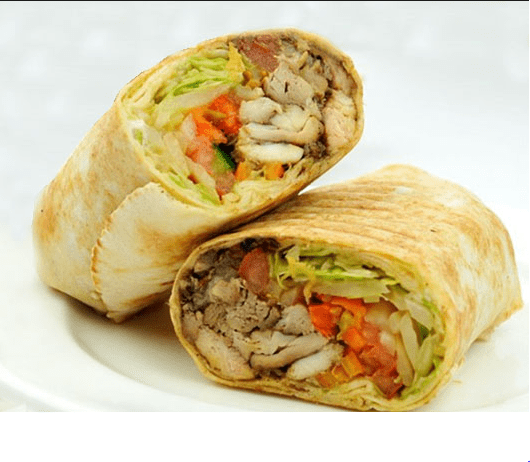 Shawarma is a delicious dish marinated with vegetable salads, chicken or beef cut into small slices that are usually served with pita bread, tortilla wrap.
The calorie content of shawarma is however dependent on your choice of fillings. So, going for small quantity of healthy fillings (like goat meat in place of beef, snail and the likes), all wrapped in a low-calorie tortilla wrap or Greek pita is a good way to enjoy a healthy shawarma this Christmas.
A well-prepared shawarma contains about 25g or fewer carbohydrates from the wrap (depending on the type you use) for energy and 30-35g protein, which helps in bodybuilding and other organ functions in the body.
8. Fried rice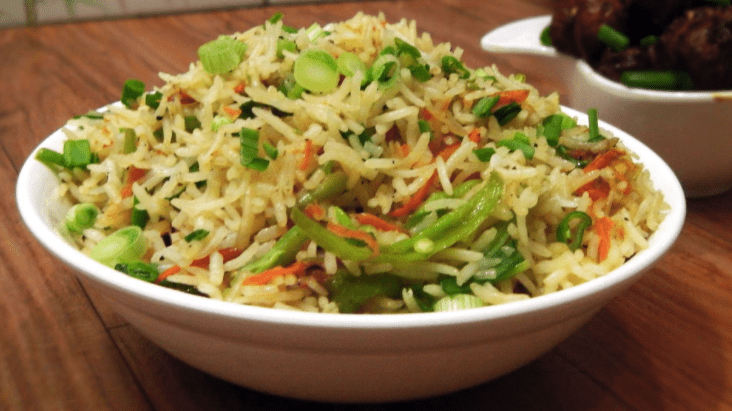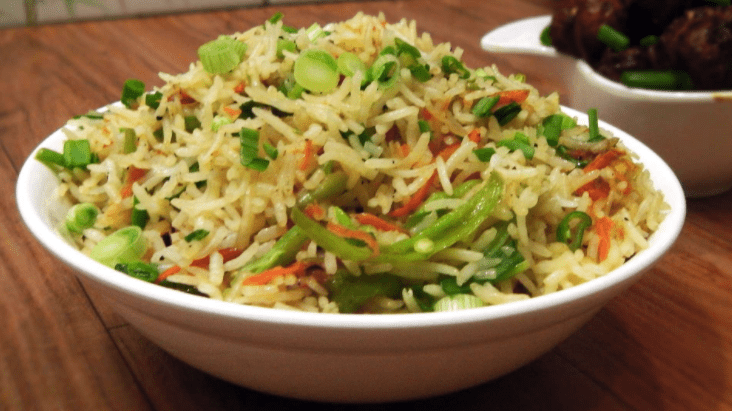 Fried rice is one of Nigerian's favourite recipe as far as celebration is concerned.
It is a delicious meal with quite a number of healthy ingredients. However, the mode of preparation goes a long way to determine how healthy your fried rice will be.
From your choice of rice to the quality and quantity of cooking oil alongside the veggies you use in the preparation determines the calorie content of your rice.
Because of the several ingredients involved in making this meal, fried rice is known to contain carbohydrate, fat, Calcium, Phosphor, Iron, vitamin A and vitamin C which are needed in the body for proper functioning.
Now that you know how to enjoy and take yourself on a healthy treat this Christmas with these healthy Nigerian meals, what are you waiting for?
Enjoy the best of your Christmas.
Merry Christmas! 🙂