After been diagnosed with a fibroid, broadcaster and presenter, Gina Ojo, fought her way out of the situation and today she celebrates her twin babies who turn 1 in style.
According to Gina, who refers to her twins as miracle babies, when the doctor diagnosed her of the fibroid, she just prayed against it and rejected it and today, she celebrates her twins.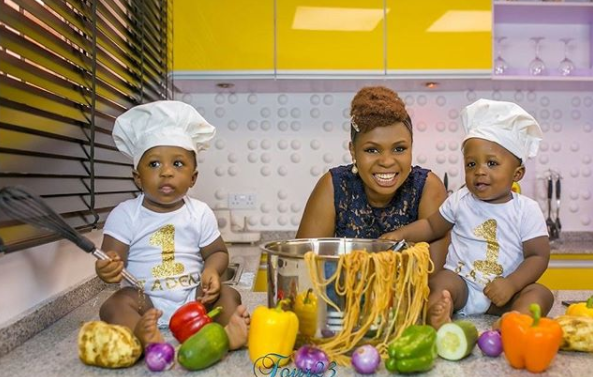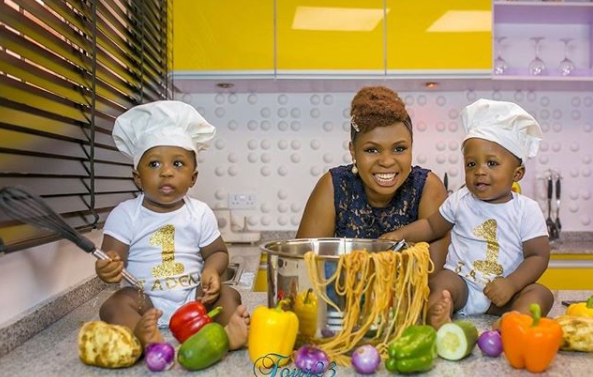 The happy mum took to Instagram to pen a letter to her boys after narrating her ordeal with the doctor in a post she captioned,
"That moment when I held what the Sonographer first confirmed was Fibroid.
I told him, "Sir, my womb is not meant for Fibroid."
He replied me saying, "Madam, I know a fetus when I see one and fibroid when I see one. Can't you see the difference?" As he showed me the images on his scan machine.
"Sir, I will come back here and you will see that I am carrying twins", I got up and left.
He looked at me like, so this one wants to teach me my job. Me too looked at him like, am about to shock you with the miracles the God I serve can wroth.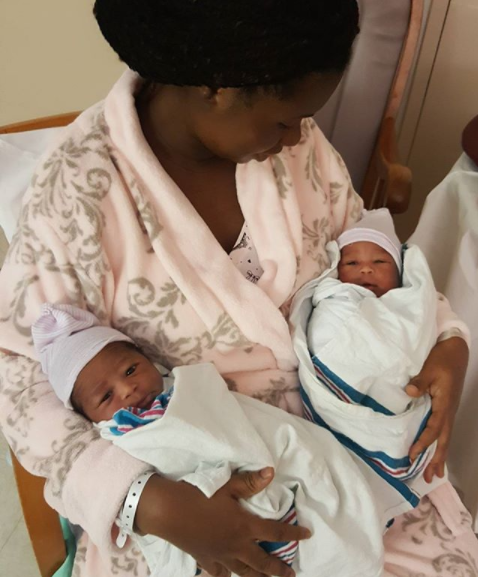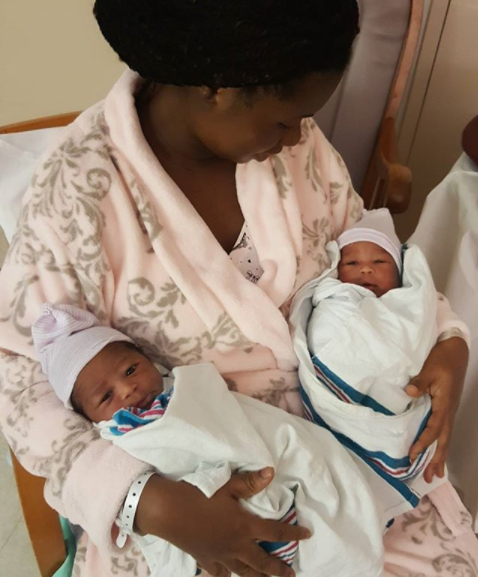 Not after I hear those amazing testimonies from the altar, not after all the twins prayer request I have been writing years before I even met my husband. "Devil you can lie sha o"
Long story short, I got home and started preparing for twins. God gave me a miraculous testimony, no fertility drugs (contrary to what I have heard people say), no special regimen, easy pregnancy save for palpitations as a result of 2 men growing inside me, favourable conditions etc. Most times I think I don't deserve it but Jehovah is the all-merciful who blesses us regardless of our situation.
I look at these gifts and wonder, none of them look like fibroid 😂😂😂, what I see are great and honourable men, who will impact their generation and beyond, positively doing exploits and constantly showcasing God's Glory.
"Jehovah, your daughter is saying thank you again. My whole being and all that I am is not enough to say thank you. Gratitude is all I have got in me!!!"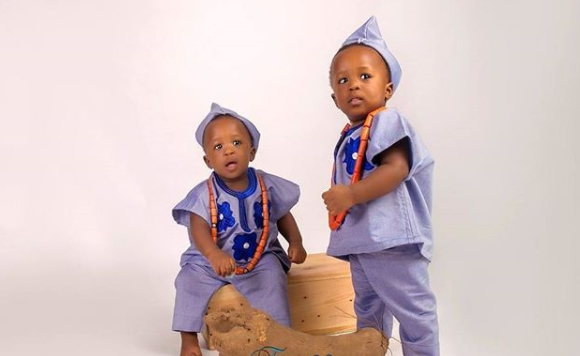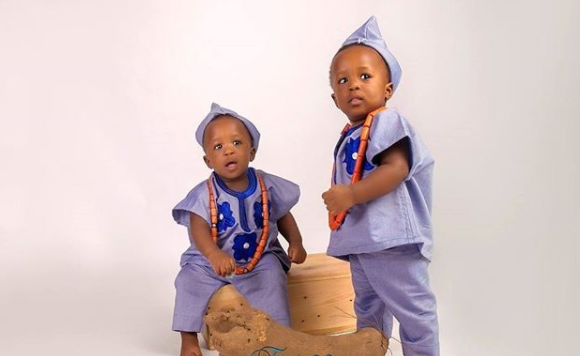 While factors like longer exposure to the hormone estrogen,  family history and having high body weight (obesity) may be considered risk factors for fibroid, healthy living, and personal hygiene can, however, reduce the risk of this non-cancerous growth in the body.
Exercising regularly, for instance, may prevent fibroid.
According to a study, women who exercised seven or more hours a week had significantly fewer fibroid than women who exercised less than two hours a week. So exercising regularly will not only help you maintain a healthy weight but reduce your fibroid risk.