Good day Sir, please can you briefly introduce yourself?
My name is Raymond Toyo. I am the Medical Director of T-Gold Health and Wellness Centre. We practice Complementary and Alternative Medicine (CAM). Complementary in the sense that we use treatment methods different from those used in Orthodox Medicine and we use natural substances like leaves, water, roots, herbal substances to heal our patients.
How long have you been practicing CAM?
I have been practicing since 2008, so for 9 years now.
Please, can you give us a brief overview of CAM especially in Nigeria and tell us how broadly or narrowly your practice of CAM is currently?
Unfortunately, so many people do not understand what the general practice of CAM in Nigeria entails. Under CAM, we have so many other sub practices like acupuncture, acupressure, chiropractic care, naturopathy, herbalism, spiritual healing, homeopathy, osteopathy, etc. Even physiotherapy comes under CAM. In Nigeria, people mistaken CAM for traditional medicine only. We have traditional medicine also under CAM but in Nigeria what is popular is traditional medicine and in traditional medicine they use herbs, divination with incantation, spiritualism, etc. But here we practice purely CAM which is not too popular in Nigeria but the awareness is gradually improving mostly among patients/people who are looking for alternative methods of curing or healing themselves of certain illnesses. We are currently practicing under the auspices of the Medical and Dental Council of Nigeria (MDCN) but we are trying to establish our own regulatory body because the MDCN cannot regulate what they do not know because they do not know how we practice CAM. For example, they do not know the names or functions of the herbs we use so how can they regulate us appropriately. What we are doing under the umbrella of the Association of Complementary and Alternative Medicine Practitioners of Nigeria is that we are trying to make the government give us autonomy over our practice and we currently have a bill in the House of Assembly that has passed the 2nd reading that will enable us to set up a body that will monitor and control CAM in Nigeria. In Lagos State, there is a board of alternative medicine practitioners that regulates us. Before you can practice in Lagos State, you must register with them and undergo training for about 6 months.
In my practice centre we specialize in acupuncture, acupressure, reflexology and herbal medicine. We also do a bit of physiotherapy when the need arises.
[ctt template="8″ link="UZc17″ via="yes" ]In Nigeria, people mistaken CAM for traditional medicine only.[/ctt]
Would you describe CAM as a curative or preventive type of medicine or would you say it is both?
CAM is both curative and preventive medicine. Preventive in the sense that CAM will align the body back to its natural state. Here we open up your meridian lines so that your energy channels will be active so that oxygen can flow all over the body system. There is no disease that can strife in an oxygenated environment so if you patronize us we can prevent so many ailments from affecting your body. Its curative in the sense that even if you have an ailment it can be cured naturally. We will put the body in a position where it can heal itself. The human body has a natural healing power and the food we eat, the water we drink is meant to heal us naturally. When you come to our centre, we also try as much as possible to look into your lifestyle, what you eat, what you drink, the condition of the water you drink, etc. These factors also determine how we can live a life free of ailments and if peradventure there is any ailment, we can naturally reverse them using herbs, roots and other forms of alternative medicine.
Do you see more patients who are coming for curative care or preventive care or a balanced number of patients coming for both?
It's not balanced yet because in this part of the world not so many people care about preventive medicine. It's only when people fall sick that they believe they need to see a doctor. If they have say headache for example, they will do all they can to treat the headache until they are unsuccessful on their own before they seek the care of a doctor. So about 80% of our patients are people already with ailments seeking care.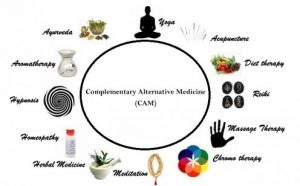 Please, can you tell us the different types of ailments/diseases you treat here in your practice centre?
The list is endless. We treat stroke here. If the stroke is still fresh, it will be reversed within 7 days. If it is up to a year, the stroke will be reversed within 3 months. If it is more than a year, it will take 4 or 5 months but you will see improvements by the day. We treat renal diseases, heart failure, congenital heart diseases like Ventricular Septal Defect (VSD). We can remove gall stones naturally without surgical intervention. We treat and manage diabetes. I say treat and manage because when diabetes gets to an advanced stage it can only be managed. We can reverse type 2 diabetes and we have so many cases of type 2 diabetes that have been reversed. We treat liver failure, liver cirrhosis, hepatitis B and C. We can reverse hepatitis within 3 months. We treat arthritis, osteoporosis, infertility, prostate enlargement problems like Benign Prostatic Hypertrophy (BPH) or Prostate Cancer. We can treat any inflammatory disease. We treat Central Nervous System (CNS) disorders and neurological problems like stress related neurological problems, Depression, Dementia, Alzheimer's disease, etc. We treat all forms of cancer but our cancer treatment is only for cancers that are not up to stage 4. From stage 1 to stage 3, we can reverse but that depends on how well the person responds to treatment. We have handled about 7 cases of HIV that went into remission after 3/4 months. Most interestingly, most of our treatment doesn't have side effects. The only issue we have is that there are some blood groups that cannot take some herbs and so we routinely do genotype testing for our patients to ascertain that. We also make natural herbal soaps that can treat all kinds of skin blemishes and diseases and it works well with all skin types however we are still working on getting NAFDAC approval for it. We also have some oils that treat skin irritations, eczema, ring worm, etc and we have anti-aging, anti-fungal, anti-septic preparations too for our clients but like I said we are still working on launching them into the market for all after we get NAFDAC approval.
[ctt template="8″ link="B1Wvx" via="yes" ]It is a big deal convincing people to patronize complementary and alternative medicine.[/ctt]
Is there any distinct difference between Complementary and Alternative Medicine? If there is, please can you kindly explain this difference in lay man's terms?
Yes there is but they are presented together because they work together. Any treatment other than Orthodox Medicine is CAM. Any treatment that is not synthetic or surgical is under CAM. The treatment methods that are natural are alternative medicine. The use of herbs, roots, trado-medicine is alternative medicine. On the other hand, body manipulative methods like acupuncture, acupressure, chiropractic care, homeopathy, physiotherapy, etc is complementary medicine but they all work together.
How did you come to practice CAM and where did you undergo your training? Are there currently training institutions for CAM in Nigeria? If yes, please can you tell us more about them?
I have a flair for natural things. I remember when I was young there was no clinic in my village. Then not many people fall sick and even when they fall sick, there were natural ways to cure illnesses. The background I grew up in gave me a passion for CAM. I later on went to India to learn CAM. There is an academy in India called the Indian Board of Alternative system of Medicine (IBAM). We were also taught some parts of orthodox medicine; anatomy, physiology and pathology to understand how the body functions and how illnesses occur.
Lagos State has a regulatory board that trains practitioners before you get permission to practice. In Abuja, there was a school set up under the ministry of education to train people who want to learn CAM but it was not well managed so they had to close it. With our current push in the National Assembly we want to see what we can do to make sure that there is such an institution. There are also private universities in Nigeria who would like to set up a faculty or department of CAM. In my centre, we are partnering with the Chinese to see how we can set up a training school for herbal medicine and for traditional Chinese medicine practices like acupuncture, acupressure, reflexology.


When your patients are receiving CAM is it still necessary for them to receive orthodox medical care?
It depends on what ailments you are treating. Also, most of our patients come to us when they believe orthodox medical treatment has failed them and many of these patients usually are on one medication or the other prior to seeking CAM care. So, what we do is that we don't take them off their medications immediately to avoid what we call the withdrawal effects of those drugs on them which could worsen their ailments or treatment outcomes. What we do is that we ask them to continue taking their drugs while we treat them. We look at the drugs they are taking to see if there will be drug interactions with the herbs we will be giving them and how to prevent those interactions from occurring. Some of our patients who have had orthodox treatment before commencing CAM treatment recover faster compared to the others. For example, some of our cancer patients who have had chemotherapy before coming to us recover much faster than those of them who have never had chemotherapy. That said, we however do not encourage those who have not had chemotherapy done before to still do chemotherapy because of the side effects. We would have to treat the cancer and the side effects of chemotherapy.
Is there currently a scientifically and evidence based process that CAM practitioners use to document their progress or success in practice with others world over? Can you tell us more how this process works?
I will answer that question by asking you two questions. Have you ever researched about the air? (No) Have you ever researched about water? (No) You cannot treat the body outside the body and remember that I previously mentioned that we are oxygen beings. What we use in healing are natural things. Water for example is an essential fluid we all must take. It quenches our thirst, etc but it does more that to the body because we as human beings are made up of 70% of water. Orthodox drugs and treatment methods are synthetic and not natural which is why you must carry out extensive research before offering them to human beings but you cannot ask God to research the air (oxygen) before you breathe. That said, we still carry out research on the various herbs, leaves, etc we use for treatment. Different herbs offer different healing abilities and so they are researched differently to know the active ingredients before administering them to patients. Concerning dosage, we capsulate most of our herbs. We know the quantity the body needs at a time and peradventure you take an overdose of any, the body will make use of what it needs and discard the remaining because they are natural. Also with synthetic drug use there are fake drugs out there but with natural herbs and leaves there is no counterfeit. There is nothing fake in our practice.
What are the challenges you have had in treating your patients generally and specifically your cancer patients?
The major challenge across board is to convince people to patronize complementary and alternative medicine. When they come to us they know that we are going to be in control of their life and they want to be sure we know what we are saying so the first thing we do with our patients to try to convince them that they are in safe hands. For cancer patients specifically, we also face the challenge of convincing them that cancer is not a death sentence and to make them emotionally balanced for treatment. Also for cancer patients another major challenge comes when adjusting their diet because most of them don't want us to do that. In our practice, we must adjust the diet of cancer patients by reducing their consumption of carbohydrates, proteins, etc. Some types of food enhance the proliferation of cancer cells in the body and we want to prevent that.
[ctt template="8″ link="287xb" via="yes" ]In our practice, we must adjust the diet of cancer patients by reducing their consumption of carbohydrates, proteins, etc. Some types of food enhance the proliferation of cancer cells in the body and we want to prevent that.[/ctt]
Please, can you share with us any of your success stories?
There was a cancer patient who was given 3 months to live before she came to our centre. She had been to India, England, USA with no definite treatment or solution. She came to us with a Stage 3a cancer from the lab test results she brought to us at presentation. We treated her and to the glory of God this woman is still alive today. Prior to presentation she could not walk more than 3 steps but now she can walk for 3, 4 miles every day. For her we combined every treatment method we know; acupuncture, acupressure, reflexology, herbal medicine, etc. After our first round of treatment for her, she repeated her lab tests which showed that her cancer had receded from stage 3a to stage 1.
How can we create more awareness about CAM?
You are already doing a good job in that regard by conducting this interview to get more insights and information about CAM. I believe a good product will always advertise itself and if you know what you are doing, people will patronize you.
Save
Save